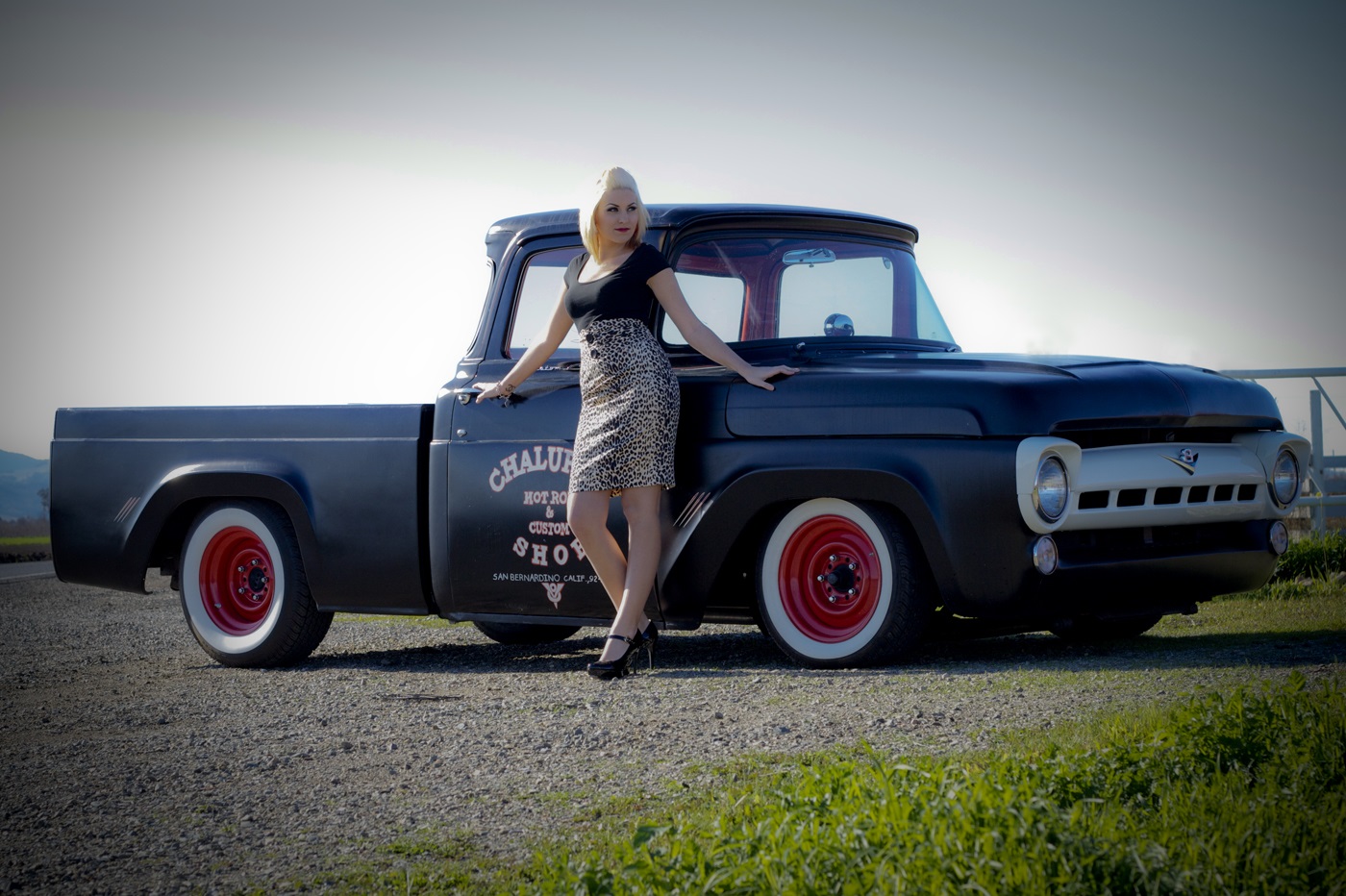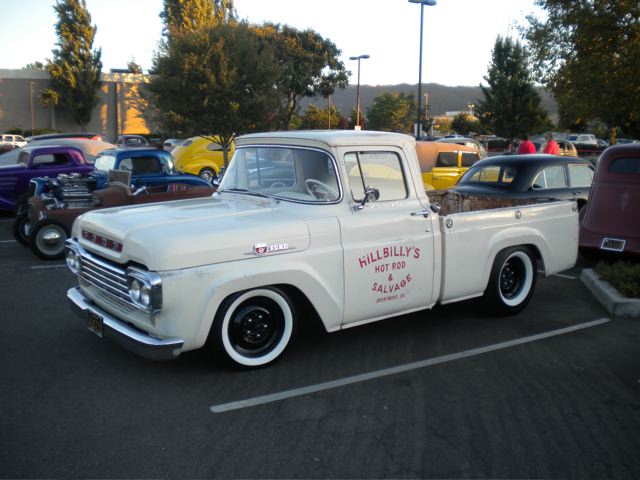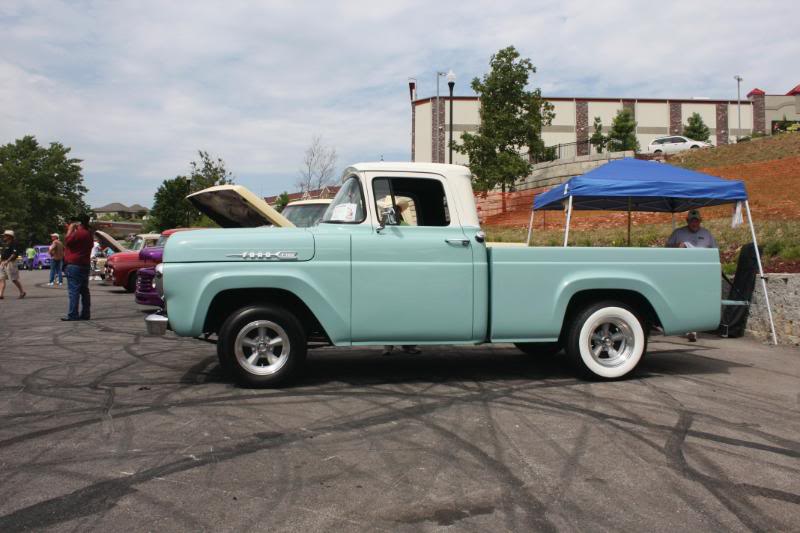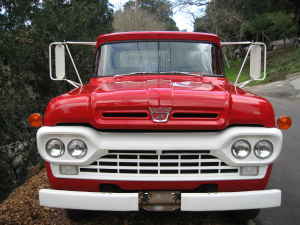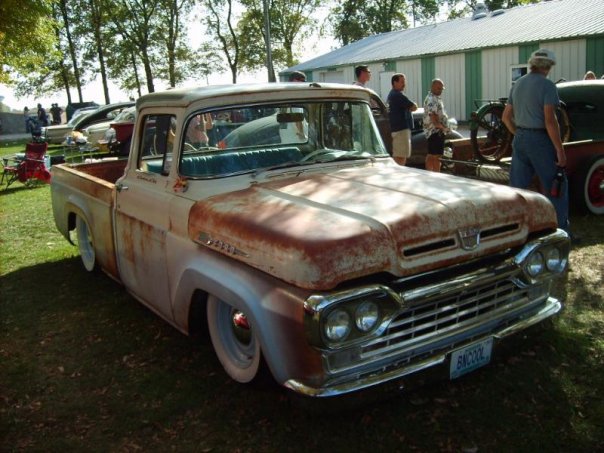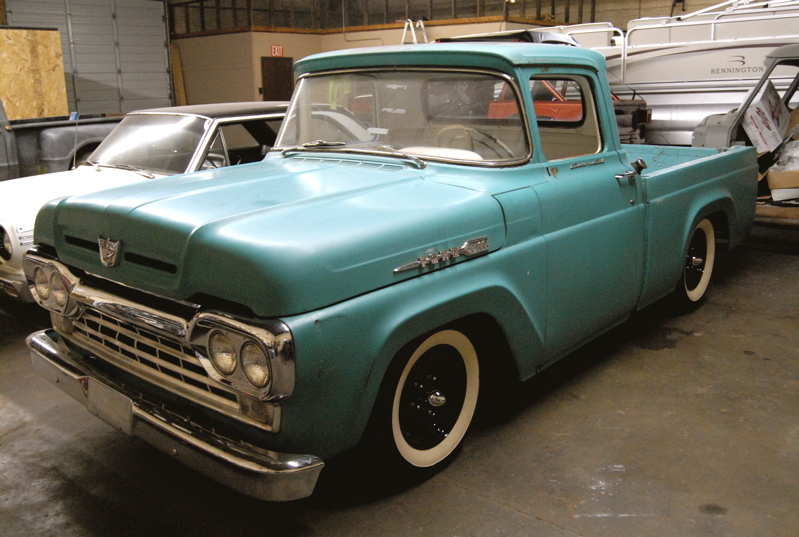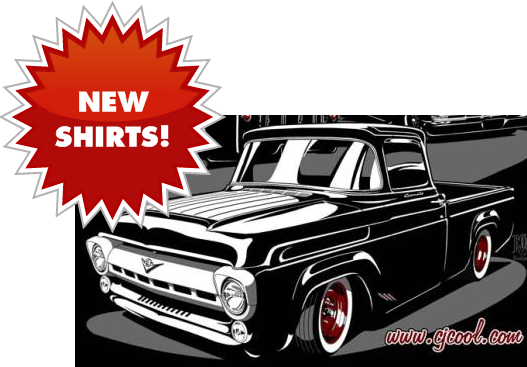 After months and months of begging CJ has
finally agreed to have another run
of his t-shirts made.
Get Yours Today!
Rodders- I've been interested and involved in hot rodding since the mid 60s while living in Redwood City, CA. Owning many different cars and trucks from the early 70s to the present. I started with low dollar hand me downs, then to high dollar ford coupes and 1956 Chevrolets. My first 56 Chevy was spotted in San Mateo. Sitting next to it, a 1959 Ford F100. After getting married and having several kids, I shifted to more affordable unrestored original paint or primered rides. These have been my favorites since my first hot rod magazines in the early 60s. Now focusing on these cool F100s that are forgotten no more. Enough of that, on to the site.
I created this site to provide simple access and basic info to those wanting to view what others have built as they design, build and dream about what would look cool for their F100s and other cars and trucks!! The intent is a no-nonsense, show me a cool 1960 F100 or a bitchin' wheel combo that you might use on your work in progress or to change what you have been running.
My guarantee is that there will be something of interest for everyone that visits this site. "Man I'm glad I saw that wheel combo, it would never have worked on my ride!" or "I never knew these F100s could look so cool!" Straight forward, without confusion. Always a work in progress but will never become cluttered or difficult to cruise through.
Coming down the road will be a wicked F100 shirt or two and some CJCool stickers and also a classified section for the hard to get pieces.
Thank you for checking out CJCool.
CJ